This week we want to talk about a place dear to us and particularly suggestive for its characteristic beauties. Let's talk about the city of York, England.
Located in the county of North Yorkshire, in the United Kingdom, it is most famous for its majestic cathedral and for the sumptuous castle of medieval origin built on the will of William the Conqueror.
Its temperate climate, with four distinct seasons, still makes it perfect to visit at any time of the year depending on the preferred climate. Cold winters must be faced with the right clothing, such as padded jackets or thermal by ProtoXtype, while for spring or summer the practical walking clothing and the inevitable shoulder backpacks !
But what makes this pleasant little village special that you can't help but fall in love with? Let's go together to discover the suggestive York!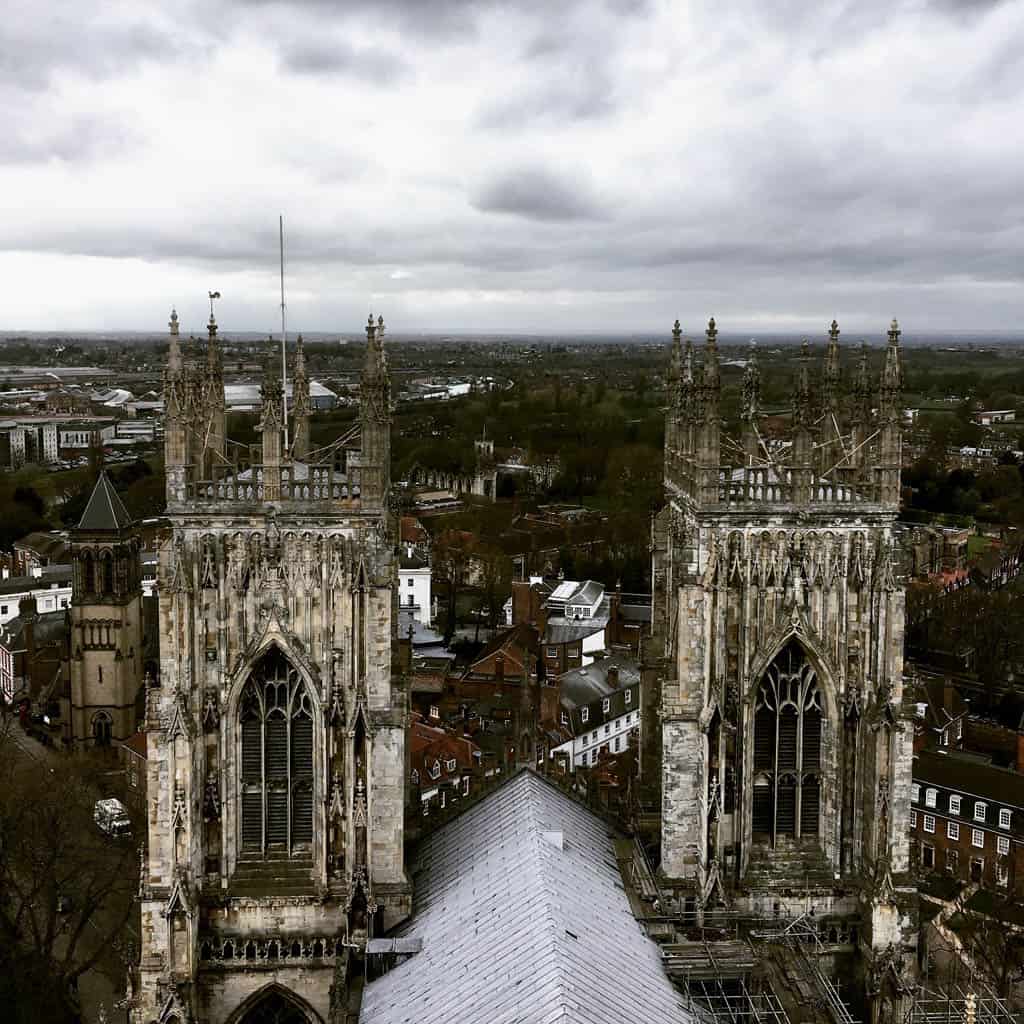 What to visit in York?
There are so many places to visit and things to do in this small county town and here is a list of the must-sees.
Visit to The Shambles: formerly known as The Great Flesh Shambles, this is one of the main streets in the historic center of York, characterized by the presence of half-timbered buildings, many of which date back to the 14th-15th centuries. Considered to be the best preserved medieval street in Europe, it is now famous for being the stylistic birthplace of Diagon Alley, the famous magical area described in the Harry Potter novels. In this street there are the typical Christmas shops, open all year round and some of the most beautiful tea houses in the city;
Tea Rooms: speaking of Tea House, one cannot fail to go to York without having spent at least an afternoon in one of its delightful tea rooms. For those who want to experience an authentic English afternoon tea, we absolutely recommend the Bettys Café and Tea Rooms. The waiting time is worth it just to breathe that warm and welcoming atmosphere and taste delicious pastries!
Monuments of interest: we have already mentioned the famous York Cathedral and the majestic castle, but there are many places of historical and cultural interest to visit in the county. From the Yorkshire Museum to the Central Library of York, up to the numerous archdioceses and local abbeys. Every alley, street and place is steeped in history and beauty that cannot be done without;
Typical cuisine: it is appropriate to say that last but not least we have left our culinary tips. Like all English cuisine, even that of York is full of tasty dishes to be tasted absolutely. From Yorkshire Pudding, made with milk and egg flour and used as an accompaniment to main courses, to the famous British Sunday Roast.