Ethical and
eco friendly
clothing

Thought for
travelers
Ethical and
eco friendly
clothing  
Thought for travelers
Ethical and eco-sustainable clothing online
ProtoXtype makes eco-sustainable and ethical clothing. ProtoXtype eco-sustainable clothes have been conceived and designed for travelers and for those who love being outdoors, but who at the same time want ethical and eco-sustainable clothing.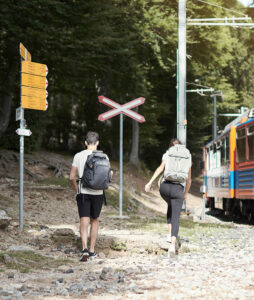 The ideal users of ProtoXtype eco-sustainable clothing are those who never stop in the same place, curious people and always looking for new adventures ; people who need eco-sustainable clothes and high-performance accessories , which take them everywhere without absorbing unpleasant odors, are comfortable and easy to pack but at the same time safeguard nature.
We have tested our eco-sustainable clothing on our skin: 10 items, which conveniently contained in our trolley, allow you to travel from the Equator to the North Pole, all in less than 10 kg of weight.
Our clothes and accessories are simple , distinctive , and boast great performance being very light : our super warm down jacket weighs only 380 grams. All our eco-sustainable clothes dress the body leaving it free in its movements: this thanks to their special shapes, born from three-dimensional patterns that allow and guarantee comfort and comfort to the body.
About ProtoXtype .com you can find eco-sustainable clothing online: visit the shop and choose the garment that best meets your needs.
Eco-sustainable clothing: raw materials
Our attention to detail is evident not only in the design of our garments and accessories, designed for all the traveler's needs, but also in the selection of raw materials. All the textile fibers and components used in our collection are free from harmful or polluting substances: this is why we are talking about eco-sustainable clothing.

Many of the fabrics used are 100% biodegradable and all have been produced and processed in respect for the environment . Furthermore, all the materials selected by us are highly performing, and have unique characteristics, which make them suitable for wearing even in the most extreme temperatures.
These fabrics are hypoallergenic , antibacterial , breathable and absorb sweat and moisture without absorbing any odor. The fabric used in the production of the accessories is water repellent and, combined with the waterproof zips , makes it an ideal travel companion in any circumstance.
Attention to the environment
Once again in full respect for our Planet and in an attempt to reduce waste as much as possible, we have eliminated all non-essential packaging : there are no plastic bags or tags, nor labels. All garments are contained in practical fabric bags, which can be easily reused during your travels. Furthermore, all information on the composition or washing instructions has been applied inside the product thanks to the use of advanced bonding technology .
We believe that freedom and traveler's comfort are compatible with the attention to the environmental impact that every company has on the planet. ProtoXtype gives an answer and a solution to this dilemma, with its comfortable design garments and materials produced and selected with respect for the environment.
Ethical and eco-sustainable clothing: Collections and Accessories
140 / 5.000 Risultati della traduzione
Discover our ethical and eco-sustainable clothing lines in organic cotton, bamboo and silk. Perfect for any season.
The ideal clothing for outdoor activities but always ethical and eco-sustainable!
Light, breathable, natural ethical and eco-sustainable garments
ProtoXtype garments are mainly designed for dynamic people who are always on the move but with an eye to the environment and eco-sustainability.
Many curiosities related to the ProtoXtype world but not only.
Travel stories, useful tips on ethical and eco-sustainable clothing, news and much more from our precious planet! < / p>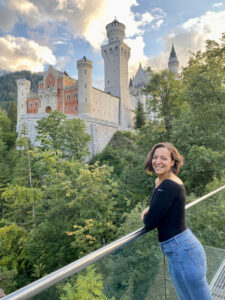 Germany is perhaps not a tourist destination as popular as other the European countries. While we
Read More »
ProtoXtype is a brand that was born from the encounter between sustainability, ethics and performance. We
Read More »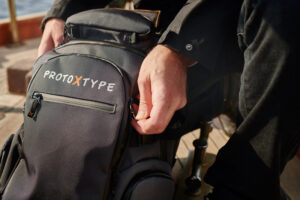 What are the most important features for a backpack, whether it is used on a plane,
Read More »