Lara Serturini
@LaraSerturini
ProtoXtype is truly a new way of conceiving travel clothing and accessories is comfortable pleasant durable essential and ecological !! I recommend it to everybody !!
Vincenzo Zuccaro
@vincentz8
I had the chance to get to know ProtoXtype and to wear its masterpieces. In addition to the exceptional characteristics of its materials there is the effectiveness and their resistance, all enclosed in a unique packaging managed by a team of fantastic staff. Over the years my garments are intact and wearing them is always a pleasure! Easy .... ProtoXtype!
Silvana Piana
@silvana.piana.52
For those who want to dress in fashion and at the same time comfortable, there is nothing better than the innovation of the Protoxtype line. The products have an exceptional fit. They protect from cold and heat. Very easy to handle.
Claudia Borinelli
@claudismiller
Exceptional fabrics and top wearability !!! I recommend it to anyone who wants to be comfortable and at the same time performing !!!! you will never leave the Protoxtipe brand anymore !!!!!
Monica Alvarez
@monicascopp
Exclusive, fashionable, eco-sustainable and natural products. Colors chosen with care, design and innovative materials. New showroom and shop in Besazio, Ticino; kind and competent staff. They take care of their products and their customers with a lot of passion and a lot of love. The top
Luisa Quadrivi
@luisa.quadrivi
I bought ProtoXtype products and found them excellent innovative materials all in 3D soft breathable very comfortable even my children are enthusiastic about them.I will definitely recommend them.
Simona Villa
@simona.villa.10
I bought clothes for me and my husband. Products of absolute quality and great wearability. For those who travel a lot and have to cram several items in a small space, they are perfect and do not get worn out, always ready for use. A choice that I highly recommend.
Paola Gilberti
@paola.gilberti.9
Exceptional materials, my whole family uses them and we are very happy with them.
Ethical and eco-sustainable clothing online
ProtoXtype is a sustainable an ethical brand designed for travelers and for those who love being outdoors. ProtoXtype products are created for people who need clothes and high-performance accessories, which take them everywhere without absorbing unpleasant odors, are comfortable and easy to pack but at the same time respect our Planet. We have tested our eco-sustainable clothing on our skin: 10 items, which conveniently contained in our trolley, allow you to travel from the Equator to the North Pole, all in less than 10 kg of weight. Our clothes and accessories are simple , distinctive, and boast great performance being very light. Our clothes are designed to allow you freedom of movement: this is thanks to the three-dimensional patterns, that allow and guarantee comfort. .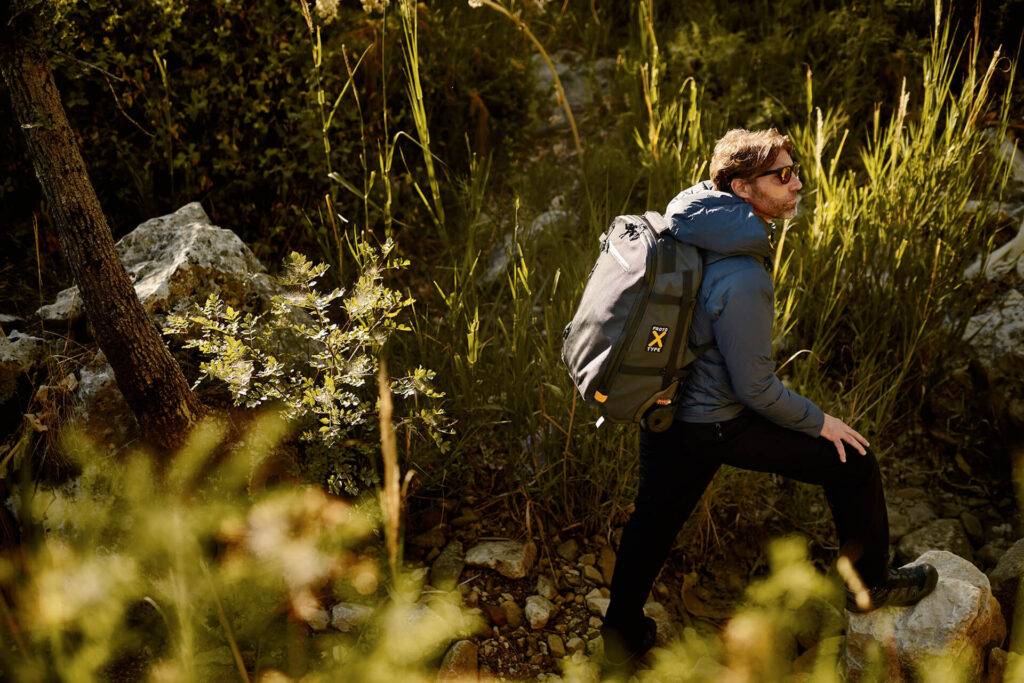 Online and eco-sustainable natural fiber clothing: the Products
The production range of ProtoXtype eco-sustainable clothing is very wide: in our online shop you can find:
and more.
Eco-sustainable and natural clothing: raw materials
Our attention to detail and the careful selection of raw materials are our main strengths. All the textile fibers and components used in our collection are free from harmful or polluting substances and they have all been produced and processed respecting the environment. Furthermore, all the materials selected by us are highly performing: these fabrics are hypoallergenic, antibacterial , breathable and absorb sweat and moisture without absorbing any odors. The fabric used in the production of the accessories is water repellent and, combined with the waterproof zips, makes it an ideal travel companion in any circumstance.
Attention to the environment
Once again in full respect for our Planet and in an attempt to reduce waste as much as possible, we have eliminated all unnecessary packaging: there are no plastic bags or tags or labels. All garments are contained in practical fabric bags, which can be easily reused during your travels. In addition, all the information on the composition or on the washing instructions have been applied inside the product thanks to the use of advanced bonding technology. We believe that the freedom and comfort of the traveler are compatible with the attention to the environmental impact that every company has on the planet. ProtoXtype gives an answer and a solution to this dilemma, with its comfortable design and sustainable materials.
Not only eco-sustainable and natural fiber clothing online but many curiosities related to the ProtoXtype world and beyond.
Travel stories, useful advice on ethical and eco-sustainable clothing, news and much more from our precious planet!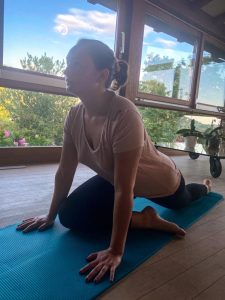 Are you a yoga enthusiast? Are you also passionate about Pilates and working out but you
Read More »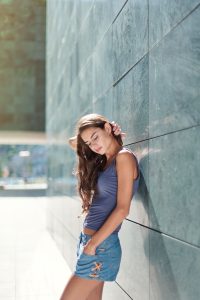 With the arrival of the hot summer sun we spend more time outdoors: the days get
Read More »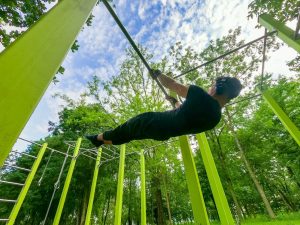 Are you also a fan of working out outdoors, indoors and wherever you can? Then chances
Read More »