Europe is a continent full of nations, places, lands to discover and experience in all their essence and the most popular destinations for different types of travel are the European capitals. Whether they are cities of art, cosmopolitan or full of nightlife, European capitals have a unique charm that is impossible to resist. So backpack and map in hand here's how to approach travel in Europe, whether they are short weekends or on the road trips.
In this article Travel Tips , we at ProtoXtype want to tell you (and recommend!) the most eclectic and evocative city in Germany: Berlin. Steeped in history (especially modern) and loved by young people from all over the world, Berlin has within itself all the German soul and spirit to experience and discover. So here we are, with our Travel Tips , among the beauties of Berlin.
Discovering Berlin
BERLIN: Capital of Germany, Berlin doesn't need much introduction. Each year in itself attracts millions of visitors for numerous reasons and is also one of the most important political, cultural, scientific, trade fair and media centers in Europe. Its temperate climate makes it the ideal European capital to visit at any time of the year (and our heat-sealed duvets can be your best allies for this trip!).
What to see in Berlin? The list would obviously be very long, but we limit ourselves only to a limited and necessary selection: the Biergarten, the Pergamonmuseum, Potsdamer Platz and the center of Berlin are just some of the sites that we recommend you visit. Obviously the most common destination in this remains the Berlin Wall. Although little is left of the original Berlin Wall, having been largely destroyed by locals or tourists, there remain three stretches where it still stands. The first is the Topography of Terror, formerly the Gestapo headquarters, halfway between Checkpoint Charlie and Postdamer Platz. The second, more well-known, is the open-air art gallery that takes the name of East Side Gallery. The third section has been partially rebuilt into a Berlin Wall Memorial. In any case, the route traveled by the wall remains marked on the streets of the city by a railway track.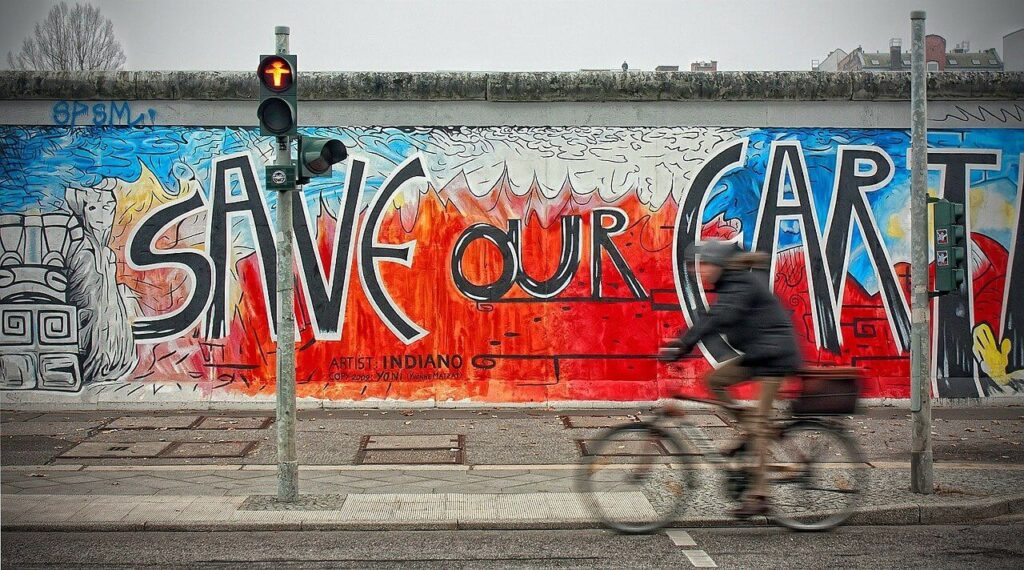 Less known but of exceptional historical and human value, is also the Checkpoint Charlie Museum, which collects the stories of those who lived in Berlin during those terrible years and those who tried to escape over the wall.
If you stop in Berlin, it is impossible not to taste its very tasty typical dishes, from the delicious Berlin Donuts, small donuts filled with jam, to the Königsberger Klopse, a Prussian specialty made of minced veal, beef or pork meatballs, a a little anchovy and a wine and lemon cream. Obviously all accompanied by superlative beers.
In short, Berlin is an unmissable stop for travel lovers and getting lost in its beauties will be a pleasure.