5 Things you need to see in Venice considered one of the most beautiful cities in Italy, and one of the oldest cultural centers in the world. According to tradition, Venice was in fact founded in 421 AD, when three Paduan consuls were commissioned to find a suitable place for the construction of a port city. Since then, it has grown to become the largest maritime power in the Mediterranean and a key connection to Asia. Today, it is a city with a unique architectural and cultural heritage in the world, and was designated a UNESCO heritage site in 1987.
It is also one of the most visited cities: millions of people come every year from all over the world to visit this very unique city, charmed by its atmosphere. The things to see would be so many, and it is very difficult to choose. We have tried to make a list of places that in our opinion you should not miss, especially for those who really cannot stay in this city for more than three days:
A visit to the Doge's Palace
The Doge's Palace is one of the most beautiful buildings in Venice: its structure follows different types of architecture, each of them dating back to different historical periods. The building itself is a spectacular example of Gothic architecture, but many rooms, such as those that were the Doge's residence, are furnished following the Renaissance style. The New Prisons, built around 1600, were connected to the Doge's Palace via the Bridge of Sighs. This allowed the restoration of the internal courtyard.
Beyond its undeniable beauty, the Doge's Palace is part of the Civic Museums of Venice, and therefore it always hosts very interesting exhibitions. It is absolutely worth a visit!
For those who love modern art: the Guggenheim in Venice
The Guggenheim in Venice is located in the Palazzo Venier dei Leoni, which was the home of Peggy Guggenheim for almost thirty years. The collection of the Guggenheim in Venice includes masterpieces of modern art by artists such as Picasso, Pollock, Ernst and De Chirico. Highly recommended for lovers of Surrealism and modern and contemporary art in general!
The beautiful Correr Museum
The Correr museum takes its name from the Venetian nobleman Teodoro Correr, a great collector. The exhibition is located in the Napoleonic Wing of Piazza San Marco and part of the Procuratie Nuove, and has a very interesting collection of unique artifacts and ancient books, almost all of which talk about the history and life in the republic of Venice before it fell into French hands. The Napoleonic Wing itself, built in the early nineteenth century and finished only in the middle of the century, deserves to be visited for its beauty and for the exquisite decoration of the rooms.
Take a tour of Murano
We cannot talk about Venice without talking about the beautiful island of Murano! Here you can enter the colorful streets and observe the Venetian artisans as they work the glass. Murano glass is particularly famous because it has a very ancient and highly valuable craftsmanship.
Café Florian, cicchetti and sandwiches
Café Florian was opened on December 29, 1720, and among its patrons there are very famous personalities, such as Marcel Proust, Charles Dickens, Lord Byron and even Casanova. When it opened, this place immediately became particularly famous because it was one of the few public places where women were allowed. Today, it is nice to enter this café just for a coffee and to enjoy the suggestive and romantic atmosphere of the rooms.
While you are in this city, do not miss tasting the cicchetti, typical Venetian bruschetta that is usually served during an aperitif. Also try the sandwiches called "tramezzini": you will no longer be able to eat them anywhere else!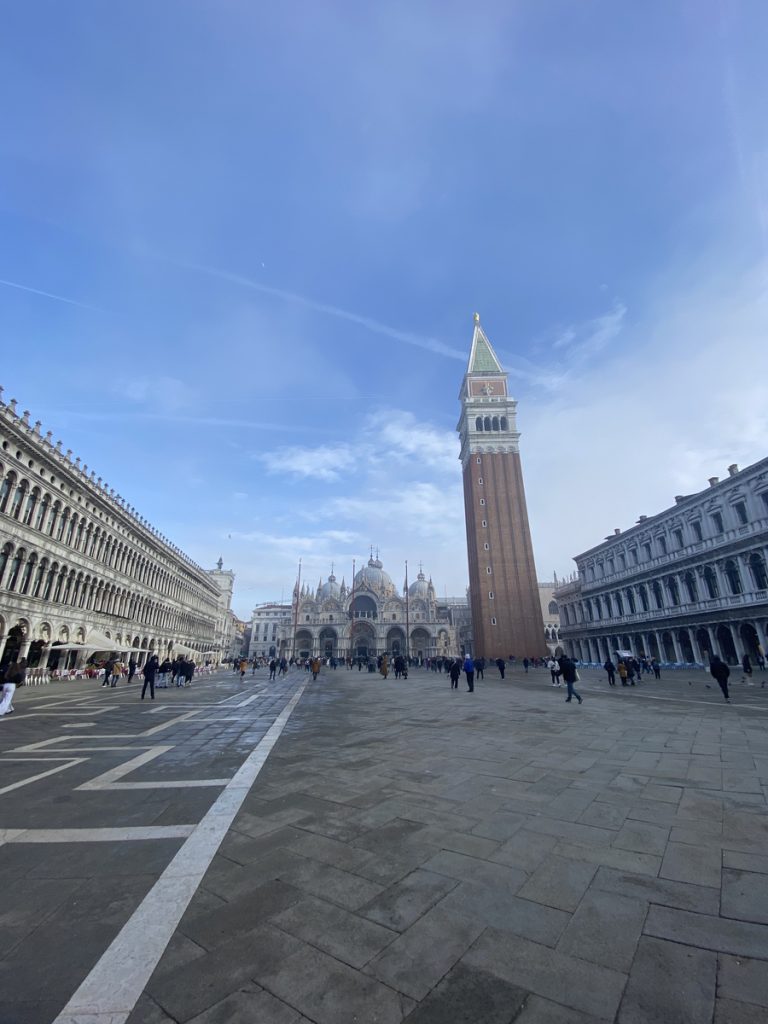 Venice is a beautiful city, full of wonderful buildings and inspiration. There are many things to see, but since most people do not have an infinite time to spend there, it is important to have a clear idea and to know what is more important to visit in Venice. So these are the things not to be missed according to us! We do encourage you to search some more, following your personal taste.