There are so many European destinations worth visiting. Each of them is special for its culture, natural landscapes and historical landmarks. But there is a country that we find particularly beautiful because its natural wonders, it is Switzerland: this is why we want to tell you about it in our Travel Tips column.
Surrounded by the majestic Alps, Switzerland is known for many peculiar characteristics: its political-economic position, its culinary culture (do cheese and chocolate tell you anything?) and above all for the beautiful landscapes that characterize this country. A popular destination for ski enthusiasts and hikers, every canton has beautiful and magical locations worth visiting. Here are those we love the most.
The village of Lavertezzo
Let's start with the village of Lavertezzo. Located in the green Val Verzasca, which it is name after the Verzasca river that runs through it. In this area you can take long walks, spectacular in any season and also suitable for people not used to go trekking in the mountains. While for most of the year it is mainly a destination for walks, in late spring the Verzasca river attracts many bathers, despite the fact that the river water is very cold.
Bern, the capital of Switzerland
One of our favorite cities in Switzerland is certainly Bern, the capital of Switzerland. Here, among other wonders, there is the Blausee lake located inside a natural park of 20 hectares that has been closed to traffic. Inside the natural park you can go on many hiking trails, even at night, when the park and the area around the lake are lit, creating an enchanting atmosphere. The water of this lake is particularly clear and rich in minerals, and maintains a constant temperature of 8 degrees throughout the year. This park, a gem of the canton of Bern, is worth visiting in any season: even the snow does not stop hikers, who venture along its romantic paths even in the coldest temperatures.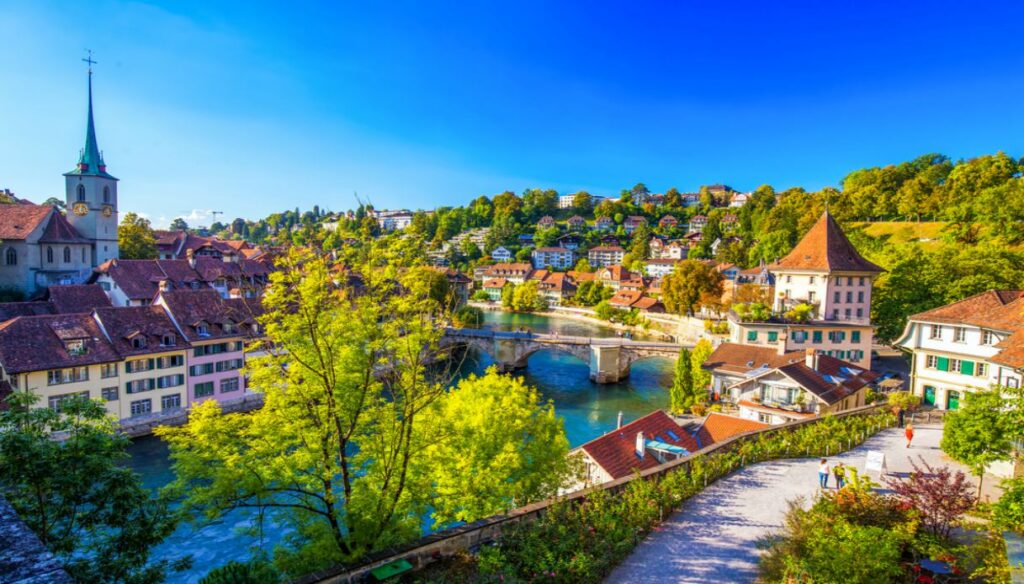 The terraced vineyards of Lavaux
If you really want to have your breath taken away and enjoy unique views, the terraced vineyards of Lavaux are one of the most beautiful landscapes in Switzerland, and as such are a UNESCO World Heritage Site. This didactic path stretches from Lausanne to Montreux, and is very well signposted. It can start or be interrupted whenever you prefer, as there are several towns along the way that are well served by public transports. During the walk, apart from the beauty of the vineyards, you can also enjoy the splendid view of Lake Geneva and the Alps.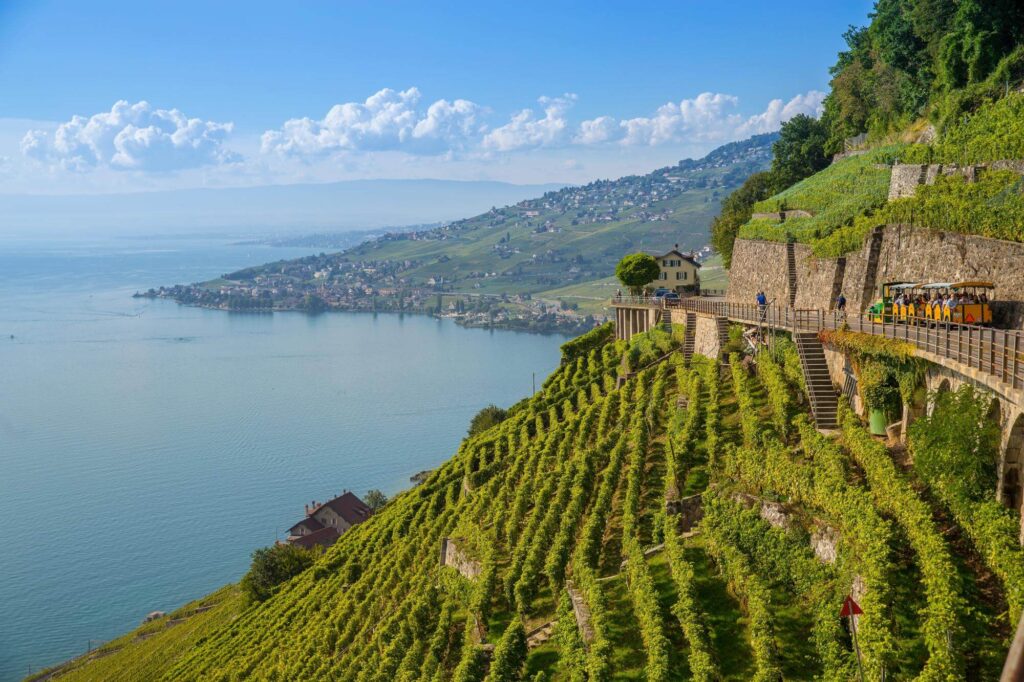 Now you just need to prepare your backpack, wear the right clothing for hiking and walking (such as our cotton trousers or our bamboo and organic cotton shirts) and immerse yourself in this wonder of nature.