When it comes to ethical and sustainable fashion, it is important to remember one of the main problems of today's fashion industry: excessive consumption. Excessive consumption is due to several factors, first of all the low quality of the clothes that can be found at a reduced price in fast fashion chains.
The purchasing model promoted by the fast fashion industry has never been sustainable and now, in the 2021, has become a big issue: considering the continuously increasing world population, it is not acceptable that every garment we buy should be discarded after only being used for one season, if not only for a few weeks.
Embracing a more sustainable lifestyle also means asking yourself some important questions every time you are faced with the possibility of buying something.
Now let's make an example: how to choose your 2021 winter jacket?
In the case of winter jackets, there are several questions that can help check whether a purchase is worthwhile or not:
Are you going to wear it within your everyday life? Or to go hiking or any other outdoor sports? Or for running?
Put the item you want to buy into the broader context of your commitments and hobbies, to avoid buying something that doesn't fit your lifestyle;
Do you live in a country with a mild climate? Or can it be very cold in winter?
Does your jacket have to be waterproof, to protect you also from the rain? Or is it enough for it to be water repellent? Do you prefer something that also protects you against the wind?
How much does it have to keep you warm? Is it better to be a little longer, even if it limits your movements, or do you want something suitable for a more dynamic lifestyle?
It is therefore very important, when buying a particular item of clothing, to think about why you want to buy it, on what occasions it can be worn, how often and what other clothes you can wear with it.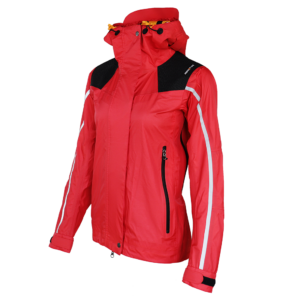 In this regard, you can always refer to the cost per wear formula: so you should divide the cost of the garment you go to buy by the number of times it is worn (or by how many times you plan to wear it). In the case of a low quality brand, the cost per wear will always be higher than the cost of a high quality garment, which, if treated well, can last for years.
In this way, we can evaluate not only the usefulness of a particular item of clothing, but also its quality and durability, and understand if it is actually worth buying.
So, to return to the topic with the example analyzed above, which is the winter jacket, how to choose it, the answer is: with our planet in mind.