Who else is tired of the snow, cold and cod of winter? January and February are among the least popular months for traveling, especially in Europe.
But these two months, although they are the cloudiest of the year, give many opportunities for more distant and exotic travels. It is an excellent idea, for example, to visit tropical places during this period, because typically their climate will be mild. Moreover, there will be few showers and the temperatures will be less torrid than those typical of the summer months. For this reason, our travel advice column this month suggests 5 of the most beautiful tropical islands that should be visited during the winter, to escape even for a few days from freezing temperatures.
For these dream destinations, we at ProtoXtype recommend our beautiful light jeans shorts with lateral vents in organic cotton, built on three-dimensional paper patterns to allow total freedom of movement and comfort. They are also hypoallergenic and breathable. For the perfect look, wear them with our fantastic bamboo tank top: very soft on the skin and anti-pilling. The bamboo fabric makes this garment hypoallergenic, breathable and antibacterial, while protecting the body from UV rays. The bamboo fabric will keep your body temperature 1 to 2 degrees cooler than any other type of fabric and it absorbs sweat without absorbing smells.
The Maldives are an archipelago of more than 1000 small islands. They have quickly become a popular destination: they are often visited during the European winter, even (or perhaps especially) during the holiday season. The climate is always hot and sunny, and the rains are very rare and last only few minutes. In addition, it is a destination that meets the tastes of all travelers, whether you go alone, as a couple, or with children. Ideal for those who love snorkeling!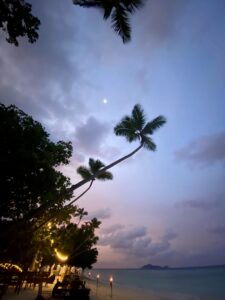 The Seychelles are an archipelago made up of 115 islands. The 4 largest and best known islands are Silhouette, La Digue, Praslin and Mahé, which is home to the capital Victoria.
In the Seychelles you can go on very interesting excursions in the jungle, as well as experience all kinds of diving and snorkeling. Many islands still keep traces of their colonial past, and there are homes and museums open to the public to find out more about the European presence in the past!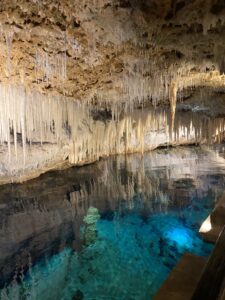 Bermuda is a small archipelago in the Atlantic Ocean. Lost in the middle of the ocean, but closer to the United States than to the European continent, they are a very popular tourist destination, especially for American tourists. In addition to the beautiful beaches and the crystal-clear sea that can be seen everywhere on the island (most popular beaches are Clearwater beach and John Smith's Bay Beach), there are several naturalistic and historical attractions. Among these, the most memorable is the Crystal and Fantasy Caves, spectacular caves with underground pools.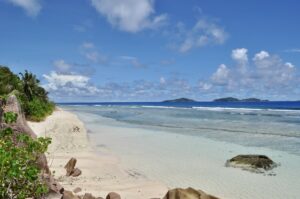 The Mayotte archipelago is not as well-known as the other islands mentioned in this article, but it is worth a visit. Although wilder and less touristy than the previous suggestions, this archipelago is surrounded by a coral reef that protects the inland waters and coasts of the island, offering unique diving opportunities.
To add something completely unknown to this list, we present Tuvalu, a tiny archipelago of just 9 islands. Located between Australia and Hawaii, this archipelago is one of the smallest (only 11,000 inhabitants) and least inhabited in the world. Incredibly picturesque and lively, Tuvalu's existence is now under threat due to climate change and the constant rising of the sea.
These beautiful tropical islands seem very distant from us, but in a way they are familiar because they are renowned tourist destinations. It is good to remember that these places can offer beautiful and completely different experiences from those we live every day.
And you? Which one of these tropical islands would you choose?