The pandemic – today more than a year ago – has completely changed our lives. What was a habit for all of us before, at times almost a burden, suddenly became a desire, a need. Smart working, curfews, travel bans have forced us into a sedentary and unhealthy life.
Keeping fit is not just a question of aesthetics, but above all of health. A sedentary lifestyle, even if for short periods of time, leads to a weakening of the immune system and rising pressure, while it is one of the causes for overweight. Not to mention all those aspects related to mental health, such as depression and anxiety. As if it was not enough, physical activity also helps us fight some diseases, such as diabetes. In fact, a study showed that type 2 diabetes is in many cases manageable through adequate physical activity and a healthy diet.
But in this particular period, with gyms and swimming pools closed, it becomes more difficult to practice any physical activity. It is therefore necessary to change our habits, reinvent ourselves, adopt behaviors that help us to keep moving our bodies during this lockdown. Similarly to smart working, physical activity can also be practiced at home or within one's own municipality. The advice is not to overdo it, especially if you have stopped for a while, and to create short circuits (even half an hour is fine) to be practiced every day if possible.
So here are some tips on how you can stay fit at home.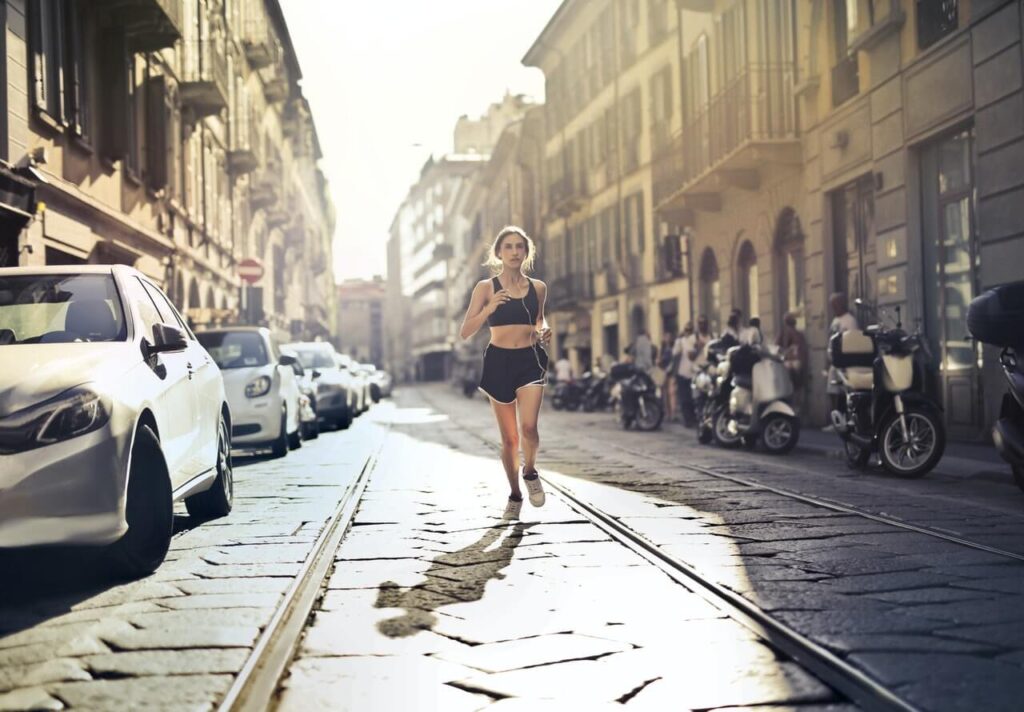 Running or walking outside
Running - or in any case a brisk walk - is one of the perfect activities for this period 

(actually for any period

). 

Inexpensive 

(just a tracksuit and a pair of sneakers), suitable for anyone (young or old, everyone finds their own rhythm) and above all healthy, not only for the body but also for the mind.
In these days often spent sitting in front of a PC, perhaps alone, going out for a run or even simply walking, it will bring enormous benefit to both our body (reactivating the muscles, improving blood circulation, reducing the risk of diseases and much more) and to our brain: in fact, disconnecting from work and taking a break in the open air will allow us to clear our minds, empty
them and focus again
to get back
being
productive.
Bodyweight exercises
If you are not fond of running – or maybe the weather conditions do not allow it – you can keep fit without leaving home with some simple exercises. In fact, by exploiting the weight of your body it is possible to practice physical activity without buying expensive and bulky equipment. All you need is a small space (like the living room), a gym mat and a guide (you can find many online – even on YouTube) that will show you the correct execution of the exercises. The workouts are designed for everyone and allow you to work all the muscle groups; moreover, training using your own body weight eliminates the risk of overloading yourself too much and consequently decreases the risk of injury.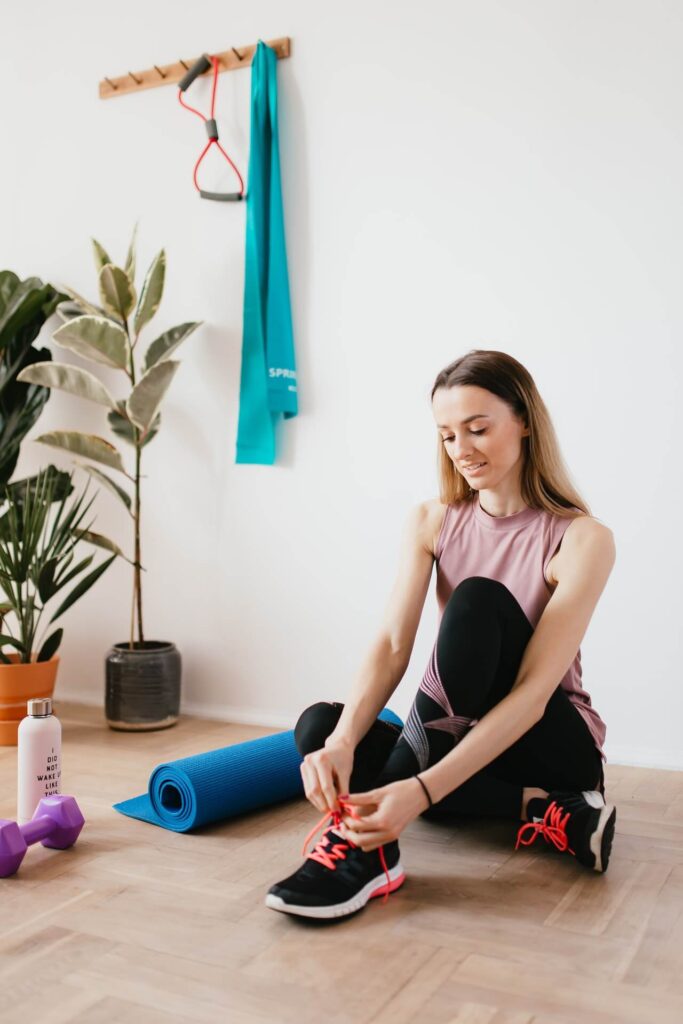 Yoga
An Indian practice and a millenary tradition, it is practiced now by many people all over the world. Yoga is one of the activities that best knows how to blend the body with the mind: an exercise for the body but which helps to dig into one's own mental space, to find your own dimension. Also in this case you will not need special equipment, just a small space, a gym mat and a pillow. For those who have never practiced it, you can find many free channels on YouTube with courses and lessons, to be followed absolutely without external distractions.
Kravfit
For those wishing to try something more challenging, they must absolutely try the Kravfit. Among the latest fitness trends, Kravfit is a discipline that combines Krav Maga – a self-defense technique of Jewish origin – with fitness performed to the rhythm of music. It is a very aerobic activity, it trains all muscles, increases coordination and balance and improves blood circulation. Besides being fun!
You know why now. And also how. All you have to do is set yourself a goal, work hard and kick bad habits!