The holidays are approaching, and one of the most beloved rituals of this magical period are the Christmas markets! They can be found everywhere: on the main street and squares or in the narrow alleys of every city and village, and sometimes they are in the most unexpected places. From mid-November the festivities begin and even the greyest towns and cities become a sea of colored lights and Christmas trees: background Christmas music and mulled wine are everywhere, but each Christmas markets has its own specialty, whether it's the scent of roasted chestnuts, street shows, fire eaters, jugglers, acrobats, artists, singers or gospel choirs. And of course, every kind of food! There are in particular five Christmas markets in Europe that we at ProtoXtype particularly loved: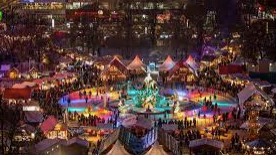 Hip, young and lively,
Berlin
is too big a city to have just one Christmas market, and therefore you can find several: from the more young and lively ones, such as
Gendarmenmarkt
, where you can also watch shows with fire artists and acrobats, to the more traditional ones of
Charlottenburg and Spandau
. We recommend our
Outdoor Bonded Down Jacket
, which will protect you from the cold of Berlin allowing you to enjoy the unique atmosphere of this city!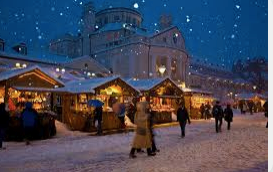 The Aosta Christmas market runs through the entire historical center of the city: here you can find the magical atmosphere typical of this time of the year and unique artisanal products that can become perfect Christmas gifts!
The main Amsterdam market
is located in Museum Square where, next to the stalls selling jewels and handicrafts, there is also a large skating rink. To find food and other gastronomic stands you have to move to
Rembrandtplein
, where there is a more relaxed atmosphere. To fully enjoy the elegance of Amsterdam, we suggest to take with you
ProtoXtype Woman Silk Down Jacket and Man Silk Down Jacket, which are perfect even if it starts to drizzle or snow.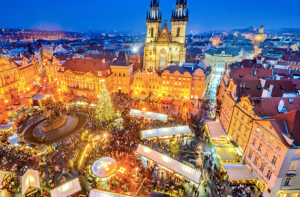 The Old Town Square Christmas market in Prague is famous for being the liveliest in the city. It's also the Christmas market that attracts the most visitors in the whole city! Here, in addition to the classic stalls where they sell local handicrafts, various creative workshops can be found, as well as shows, live music concerts and dances. Is there anything better to put even the most cynical person in a joyful Christmas mood?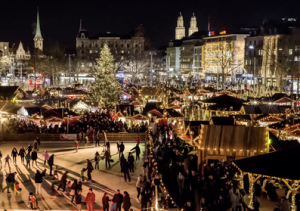 Also Zurich, like many large cities, has more than one Christmas market: there is the Sechselautenplatz market, which is located in front of the Opera House, and it is one of the largest markets in the city. There is the Christmas market located in the Old Town, with its more romantic atmosphere, and the one in Munsterhof, much more intimate. Last but not least, there is a Christmas market inside the central station of Zurich, perfect for those who want to enjoy the Christmas atmosphere while avoiding the cold of the winter months!